The East Coast Black Age of Comics Convention Uses Binfer to Send and Receive Large Files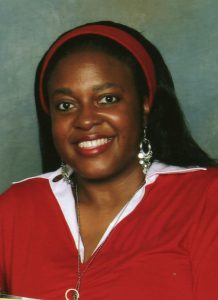 The East Coast Black Age of Comics Convention, a non-profit based in Pennsylvania, has a simple mission: To promote literacy and creativity using comic books. Every May, ECBACC holds its two main events in Philadelphia, the Glyph Comics Awards program and a convention where hundreds of comic book fans and science fiction and fantasy content creators attend workshops, panel discussions and compete in a costume contest.
But it had a problem: How to send, receive and share content from content creators and convention registrants. The process or tool had to be efficient and capable of handling very large files. In fall 2018, ECBACC started using Binfer. Stephanie Brandford, the organization's treasurer and project manager, said it was easy to set up a Web Drop to receive submissions.
"An artist in California – or anywhere in the world – can easily submit files at any time, and it'll show up in my inbox," she explained. "The inbox interface makes it really easy to know when there's new material. If I don't see anything in bold, I know nothing new has come in."
Binfer's ability to receive large files has been extremely useful due to the size of typical content submissions. For example, for its awards program, publishers may submit individual comic books or even full-length graphic novels for consideration. "You get up to 144 pages of illustrated content. Imagine that in PDF form; it gets big," Brandford said. "In past years, we would always have to scramble to find some other way to get that much content because providers that deal with the upload-download usually have a size limit. Graphic novels blow that size limit out of the water."
Brandford said before implementing Binfer's software ECBACC also had problems receiving artist submissions because of technical compatibility issues. Creators often worked on different operating systems or web interfaces that weren't compatible with file sharing tools the organization used before. "There would usually be someone emailing me saying, 'hey, I can't get my content to you. It's giving me such and such message,' and I would have no idea. This season I haven't had anyone contact me in that way, which has been great," she said. "I just have the information show up, I can process it, and let them know it came through okay."
The judges for the Glyph Comics Awards program also need to receive the submissions. So, after Brandford creates an online drop box to receive them using Binfer's Web Drop tool, she can create links to the files to give the judges easy access. Then they can pick up the files at their convenience. Even better, Brandford is notified whenever judges download materials, so she can monitor the process. "I just set up the links, and whenever they're ready to receive the content, they download it. Again, in some cases these are big files. In other years we've actually burned DVDs and mailed them."
Mailing submissions via DVD was one not particularly welcome solution to mitigate the trouble some judges had accessing files using different operating systems, browsers, etc. "Being able to have links they could use to retrieve files when they're ready, that really works out best," Brandford said.
She also likes the flexibility of payment options Binfer offers compared to other file sharing options on the market. ECBACC prefers to buy a certain amount of data transfer capacity based on its seasonal needs. For instance, in December and January the organization receives all of its award submissions. In March and April registrations come in for its convention.
"Outside of those time periods we're not getting a lot of data," Brandford explained. "So, it doesn't make sense for us to pay for monthly allotments when we might only use a third of them."
Binfer allows ECBACC to get past the large file sharing issues it had using other file sharing services because users can easily, securely and privately share very large files without limitations related to file size, file type or file quantity. "We've really have benefited from people – whatever their set up is – being able to send files to us, or download files from our links," Brandford said.
She said she would recommend Binfer to any organization or individual struggling with similar issues. "If they have large files sizes and need 24-7 availability, Binfer is the best tool out there. It really has worked well for us."